About this item
Material: 100% poly-cotton
Poly cotton garments are breathable, tear-resistant, and can be fashioned into abrasion-resistant fabrics, like canvas. The cotton gives the softness to the fabric while the polyester fibres add the crisp texture.
UNIQUE DESIGN: All of our Quilts at Geembi are custom-made-to-order and handcrafted to the highest quality standards. Our quilts make greats gift for your loved ones and it is a product we are especially proud of. Because we handprint and stitch our patchwork quilts, we can create a fantastic quilt that will last for generations.
Not enough time to give everyone a cozy quilt? – We do it for you!
These quilts are also great for a picnic at the park, snuggling while watching TV, relaxing on the sofa, or as a stylish bedspread. 
Easy Care: Machine washable in cold water only, on gentle or delicate cycle. Tumble dry on low heat or on airdry setting and remove promptly once drying cycle has come to an end.
DIMENSIONS: Available in three common sizes.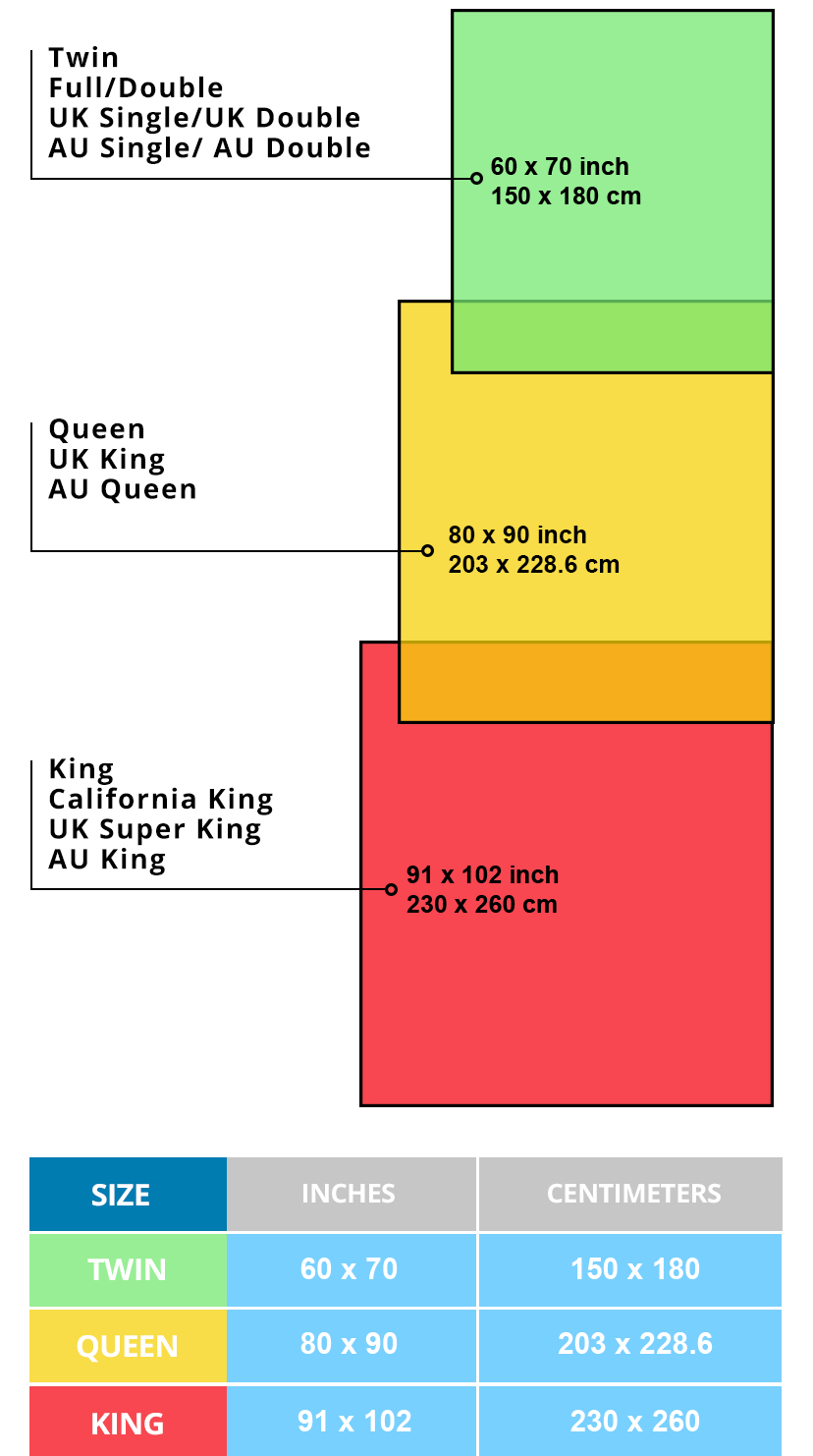 *Despite every effort to provide accurate images of each product's color and design, actual colors and design may vary slightly, due to different device screen settings, the lighting in the installation location, slight differences in product finishes over time and other factors.
If there's anything we can do to make your experience more awesome, please feel free to contact us via [email protected].
Love this design? Click "ADD TO CART" now!